Stay Tuned For New Events Launching Monthly!
Use Promo Code 'Celebrate' To Save 10% Off Your Order, Offer Expires Sunday At 11:59pm!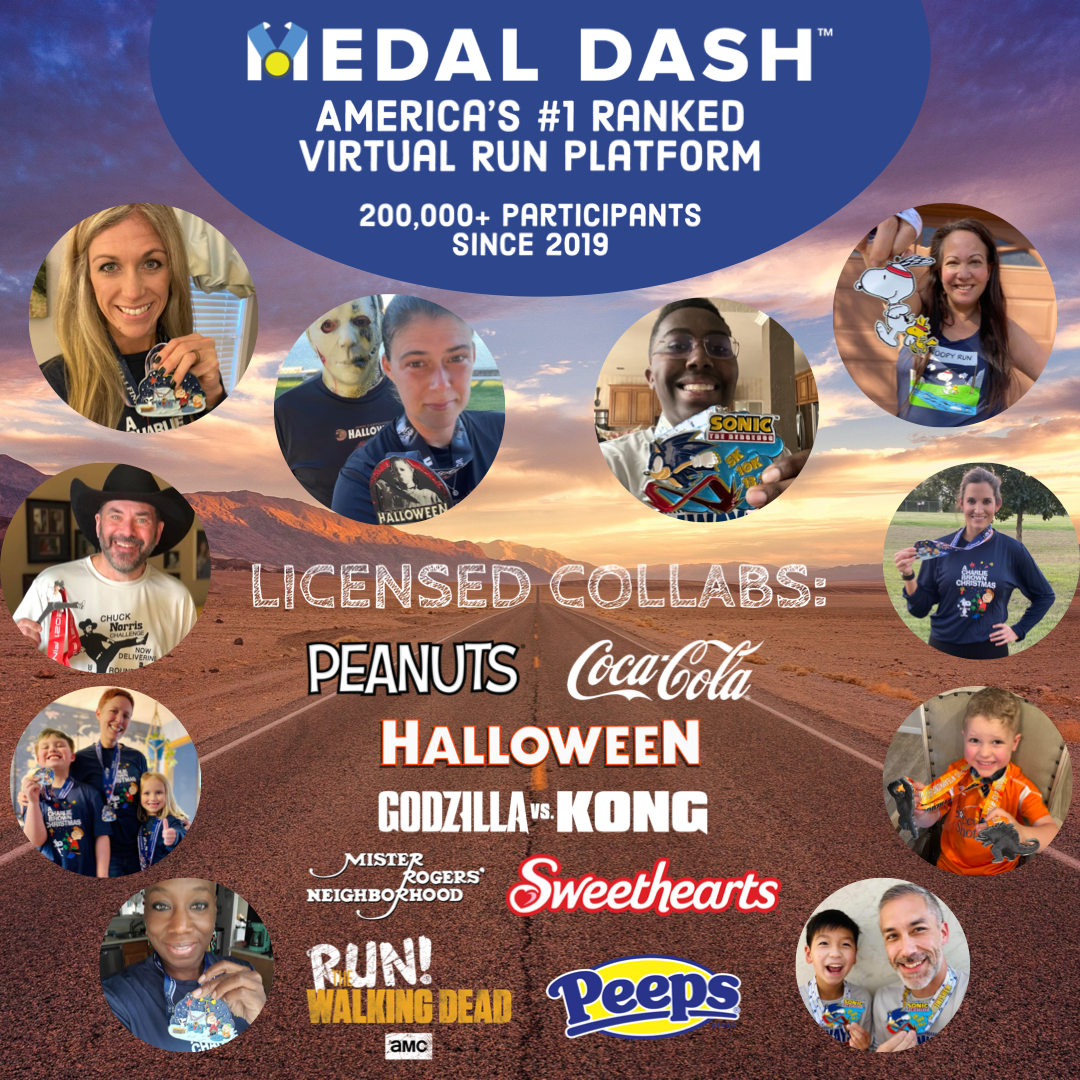 EXCLUSIVELY LICENSED EVENTS
We offer a variety of exclusive original and officially licensed events that cater to individuals of all athletic abilities and backgrounds. Our events include popular themes like Peanuts® and Halloween®, making it easy for everyone to join in on the fun. Whether you're a seasoned athlete or a beginner, we welcome you to participate in our events and experience the excitement and camaraderie that they offer. Our goal is to provide a platform for people to come together and celebrate their shared passions, regardless of their skill level or background. So, come join us and be a part of our community!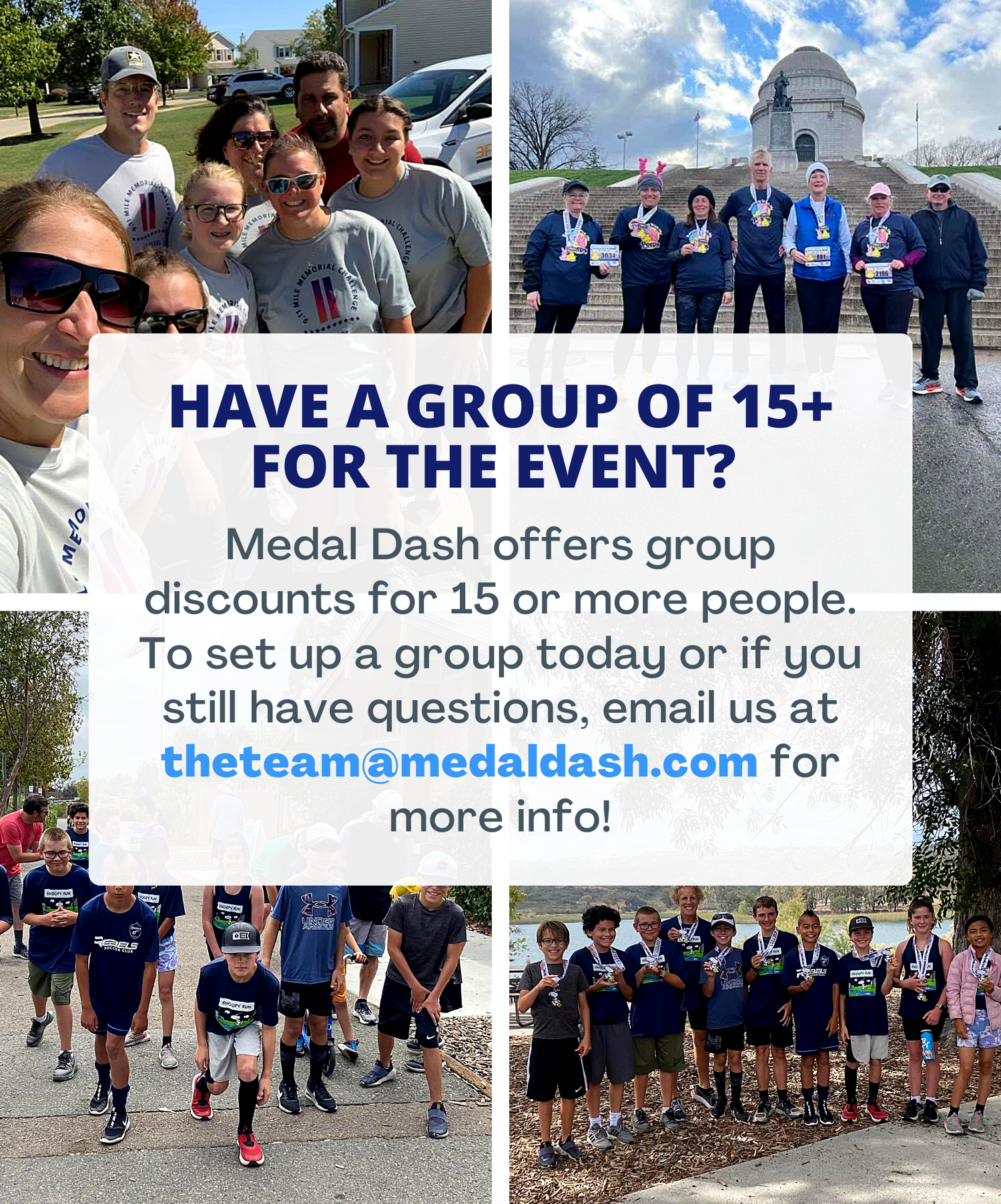 BRING ALONG YOUR RUN GROUP!
We frequently receive and set-up group requests! Our group program is perfect for neighborhood groups, large/small companies, run/social clubs, schools, family, and friends! You must have a minimum group of 15 or more to receive a unique group/club code for sign up with invoicing options available for the team captain, if needed.
To set up a group today or if you still have questions, e-mail us at theteam@medaldash.com for more info!